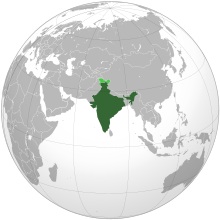 Global Education is the art of teaching students how to understand the world–its cultures, languages and how its economic, environmental and social systems work.  Global competence is measured by a student being able to (as defined by the Asia Society, a chief architect of global education):
INVESTIGATE THE WORLD – Students investigate the world beyond their immediate environment.
RECOGNIZE PERSPECTIVES- Students recognize their own and others' perspective.
COMMUNICATE IDEAS –          Students communicate their ideas effectively with diverse audiences
TAKE ACTION –                            Students translate their ideas and findings into appropriate actions to improve conditions
Global Education allows a person to think on a much larger scale than their classroom, neighborhood, or even their city.  It allows a person to respect ALL cultures, – not compare everything to their own, as if one's own culture is the standard of measurement.  Global Education allows students to become citizens of the world…willing, and thinking about making an impact.
In order to provide students with a global perspective, Teachers must inculcate the same, therefore the Teachers for Global Classroom program exists…..lucky me!